Community Dinner for Black Health
N/NE Community Health Center sets fundraiser
4/17/2019, 9:48 a.m.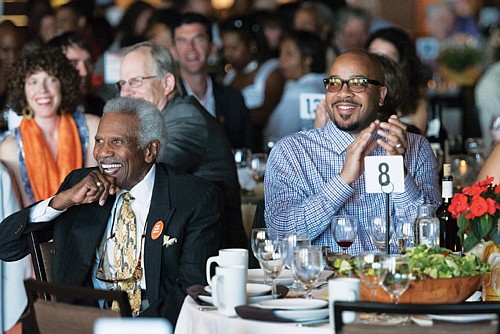 North by Northeast Community Health Center has been supporting a healthier Portland community since 2006 when it was founded by the late Pastor Mary Overstreet, a beloved black minister, and Dr. Jill Ginsberg, a family medical doctor and the current medical director. In addition to offering primary care services, the health center partners with neighborhood barbershops to fight high blood pressure and heart disease. Last year, the clinic partnered with Champions Barbering Institute to establish a scholarship as well as a community health curriculum for student barbers.
North by Northeast is the only medical clinic in Oregon devoted to black health and has become a trusted community resource. In 2016 they expanded and relocated to Northeast Seventh and Alberta in the old Coast Janitorial building.
To celebrate their success and community support, the clinic is holding their annual Community Supper on Saturday, May 18 at the Jantzen Beach Red Lion from 5:30-9:30 pm. Everyone is invited! Join emcee Jamaal Lane, Alonzo Chadwick, Andrew Clay and Just Friends, and North by Northeast staff, board and Patient Wellness Council members for a night of music, dancing, community, and raising money for a great cause.
This year's Community Supper will feature the winners of a community-wide art contest to represent Black Health Matters. The artwork will be raffled off at the event. There will also be a chance to bid on concert tickets for Boyz II Men, Bruno Mars and Lionel Richie. Lots more fun awaits, along with some surprises – don't miss this great party!
Tickets available at nxneclinic.ejoinme.org/CommunitySupper2019.