Films Speak to Race and the Environment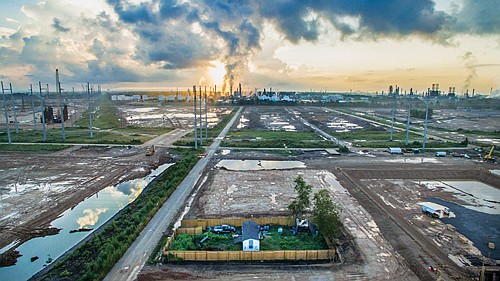 At the beginning of this month, I made my annual pilgrimage to the Full Frame Documentary Film Festival in Durham, North Carolina and saw 16 feature-length documentaries. Reviews on eight of those films ran in the April 12 Portland Observer. Here's my take on the other eight films worth watching:
"Mossville: When Great Trees Fall," won the Kathleen Bryan Edwards Award for Human Rights at Full Frame. It tells the story of a once-proud and independent Louisiana community founded by formerly enslaved African Americans whose once-lush farmland has now been decimated by petrochemical and industrial plants. The biggest encroacher is an apartheid-born South African-based chemical company, Sasol, which, like some creature from the deep, devoured the community with buy-out offers that property owners were not really meant to refuse. One resident, Stacey Ryan, holds his ground, but at the cost of his health and peace, illuminating patterns of environmental oppression that draw little public notice and that target marginalized communities like this one. The brazenness and relentless impact of greed and racism in this community deserves the careful attention paid here. You can follow the film's progress in finding an audience and distributer on its Facebook page.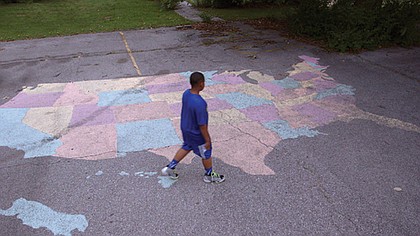 "Where the Pavement Ends" offers another take on racial injustice, probing some little-known history of Ferguson, Missouri, where the police killing of Michael Brown sparked protests and national outrage in 2014. It turns out that Ferguson was formerly a whites-only "sundown town" adjacent to Kinloch, a black town separated from Ferguson by a blockade, where black people could see but not visit white neighborhoods that had access to services and infrastructure not available in Kinloch. This meditative investigation into that history, which culminated in a public dispute over the blockade in 1968, invites residents of these communities to reflect on history that people tend to avoid thinking about, in hopes of illuminating remarkably consistent patterns of racial strife.

facebook.com/wherethepavementendsfilm
One of my favorite films of the festival was "The Edge of Democracy." For director Petra Costa, the personal is political, and she sets out to address recent political upheavals in Brazil in the context of the country's larger social and political history as well as her own history as the daughter of political dissidents and granddaughter of a construction executive who was aligned with the country's moneyed elites. For Americans who, like myself have only passing familiarity with Brazilian politics, Costa's account is surprisingly accessible and cogent. She is clear about her own point of view, defends it well, and provides the means for us (whether inside or outside her home country) to grapple with the larger questions of how fragile democracy is and why, around the world, the interests of the owning class are emerging in such an oppressive way, purportedly employing the vehicle of democracy itself. The rise and fall former President Luiz Inácio Lula da Silva's Workers' Party in Brazil ends up being a fascinating vantage point for such exploration, both in terms of understanding Brazil but also for examining the larger trends at work. The film will premiere on Netflix sometime this year.