Worker Wins Discrimination Case
4/24/2019, 10:20 a.m.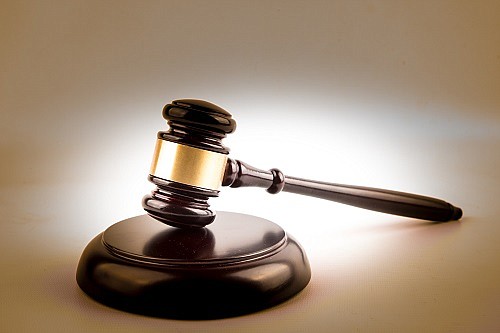 Multnomah County is set to pay $100,000 to a former black employee who filed suit against the county, alleging a work place that failed to foster a racially sensitive environment.
Karimah Guion-Pledguir said she suffered health problems and debilitating stress after a co-worker pinned up a "Blue Lives Matter" flag on the wall of the parole and probation office, a move she claimed was to "demean and denigrate" the Black Lives Matter movement. County officials retaliated against her when she spoke up about it, she said.
Though Karimah Guion-Pledgure and other black co-workers complained about the flag, supervisors did not require it to be removed, the suit said. Supervisors later told Guion-Pledgue to take down an "equity wall" she put up more than six months later, which displayed photos of people of color killed by officers, the suit said.
"Thanks a lot" and "bitch" read two sticky notes that were found placed on her equity wall, among other forms of harassment from coworkers, the lawsuit said.
As part of the terms of the settlement, Guion-Pledgure resigned from her position last week as a Department of Community Justice corrections technician, a position she held since 2011. She will be allowed to re-apply for a job with the county, however, under terms of the agreement approved Thursday by Multnomah County Commissioners.
Guion-Pledgure originally asked for $420,000 in the lawsuit filed in Multnomah County Circuit Court in January.