Making the Case
Hopes High for Measure 11 Reform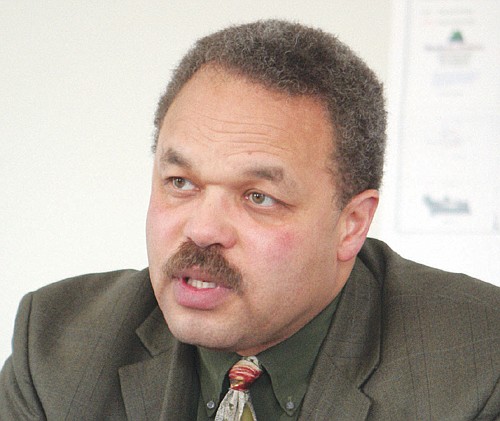 A bill proposing juvenile justice reforms in regard to Oregon's mandatory minimum sentencing law—which has disproportionately impacted communities of color—is on the cusp of passage after decades of effort.
"We still need to do some significant lobbying to make sure that folks understand what it's doing and what it's not doing and why it's doing those things. But I think we'll be able to make that case and I hope that it will pass out of the House as a result," Sen. Lew Frederick, a sponsor of the legislation, told the Portland Observer.
Senate Bill 1008 would allow more flexibility in dealing with juvenile offenders, ending the practice of automatically prosecuting 15, 16 and 17-year-olds as adults when charged with murder, robbery, assault, sex offenses, and other violent crimes.
The bill had a two hour hearing last week at the House and is waiting for a work session with the House Committee on Judiciary before it can proceed to a vote, according to the Legislature's website, as of Tuesday.
Frederick said the reforms are long overdue.
According to Oregon Youth Authority, while the black youth population of Oregon is around 4 percent, they represent 16 percent of youth convicted as adults. In addition, the recidivism rates for youth who transfer to adult prison—as opposed to staying in the youth system—are twice as high.
SB 1008 would give more power to judges, as opposed to prosecutors, initially placing youth accused of any crimes in the youth justice system instead of the adult justice system. Moving a youth to the adult justice system would require prosecutors to request a special hearing with a judge who would decide where youth are placed.
It would also establish a process where all youth who are convicted in adult court would eventually be afforded a "second look," halfway through their sentence, by a judge. A youth could serve the remainder of their sentence under community based supervision, instead of in prison, if they showed rehabilitation and accountability of their crimes had taken place.
The bill also requires an additional review by a judge before a youth is transferred to an adult prison for those with long sentences. Currently, Oregon youth who are given long sentences are allowed to be in youth prison until age 25, and then they must transfer to an adult prison. The bill would make it so that the judge could review the 25-year-old's rehabilitation and accountability of their crimes and make a determination to either send him to adult prison or transfer them to community-based supervision—applying only to cases where offenders only have two years left on their sentence.
Life without parole sentences would also be eliminated, ensuring that anyone under 18 convicted of a crime receives a chance for parole after 15 years of imprisonment.
The bill received bi-partisan support in passing the Oregon Senate—receiving three of its votes by Republicans-- receiving a 20-10 vote. The legislation was carried by Senators Jackie Winters, R-Salem, and Floyd Prozanski, D-Eugene.
Measure 10--passed the same year as Measure 11—mandated that revisions to Measure 11 could be made without bringing it to voters if the legislature voted a two-thirds majority. The Senate did that and the House must do the same in order for it to proceed to the desk of Gov. Kate Brown, who has signaled support for reforming Measure 11 in the past, to be signed into law.