Music Millennium Barbeque Jam
8/7/2019, 11:36 a.m.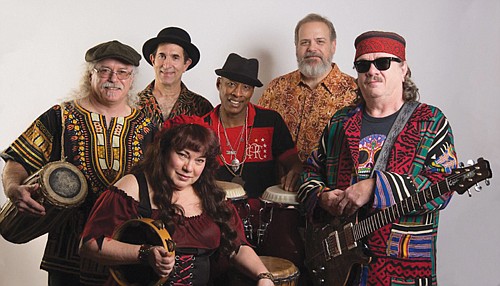 You're invited to enjoy the food, live music, entertainment and prizes when Music Millennium hosts its 27th annual customer appreciation barbecue.
The celebration will take place Saturday, Aug. 10 from 11 a.m. to 6 p.m. in the parking lot of the homegrown music store located at 32nd and East Burnside. Yummy eats and drinks will come from the event sponsors and everyone will have a chance to spin a Wacky Wheel of Wonder and win prizes. The grand prize is limited edition metallic print of the Grateful Dead in July of 1968!
The musical lineup includes Ragon Linde, a multi-instrumentalist, songwriter, and recording artist based in Portland; Roselit Bone, a band that has perfected an infectious and powerful live show; Rich Layton & Tough Town, keepers of the flame for American roots music; Reverberations, inspired by the garage and psychedelic sounds of the 60s; Tracey Fordice, a popular award winning band from Portland;
Johanna Keith & the Paradigm Crushers, a 3 piece rock band from Portland; and Louder Oceans, described as "eclectic rock" and a fusion of 70's psychedelic and 90's alt rock.