Stay Cool at Portland Parks
8/7/2019, 11:27 a.m.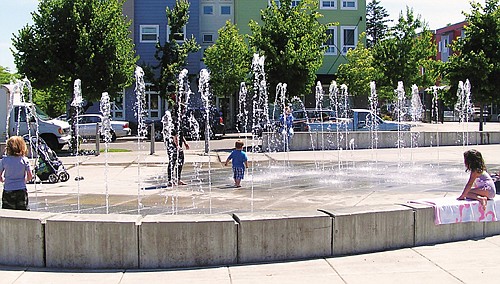 The first week of August has ushered in the warm days of summer and Portland Parks and Recreation is reminding folks they can help you stay cool. The fountain at McCoy Park in north Portland (above) and five other interactive park fountains are open for water play. In addition to indoor and outdoor pools, there are splash pads featured in several neighborhood parks open through Labor Day.