Changing Eating Habits
Village Gardens a new resource for fresh and healthy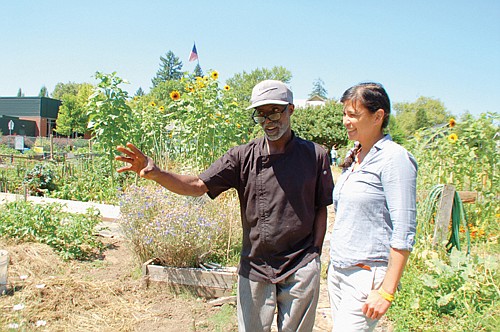 Since 2016 the Good Food programs provided a total of $72,243 in incentives and fresh produce to customers, Village Gardens' website stated.
The program's success is in part thanks to support from city, county, federal, and charitable donations. Village Market does not stay afloat through grocery sales alone, relying on the support they receive from community partners like the U.S. Department of Agriculture nutrition incentive program, The Portland Children's Levy, Home Forward, CareOregon and the Siletz Charitable Foundation.
Also, as part of its pledge with supporters, the store has agreed to stock culturally relevant, affordable healthy food, and agreed to not sell alcohol or tobacco. In addition, about nine out of 10 of the store's staff is local residents.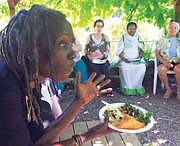 Soebroto likes that the store benefits the neighborhood and invites them in for a direct-from-the-source experience like no other.
"Last year I think we were out of like mustard greens or something in the market and someone…took the customer down to the garden, harvested them, and sold them. We get to sell green tomatoes, which you can't get in a grocery store, and folks are super excited, they're peeking over the garden and asking for green tomatoes. We get to just be immediately responsive."
In addition, an outdoor gazebo in the garden serves as a community gathering space. A potluck held amongst neighbors last month welcomed a visit from City Commissioner Jo Ann Hardesty.
Village Gardens accepts volunteer work, provides leadership opportunities, and any local vendor interested in selling their product in the market can get in touch with them at 503-548-0374.