Earning Online-Based Business Degrees
8/14/2019, 8:50 a.m.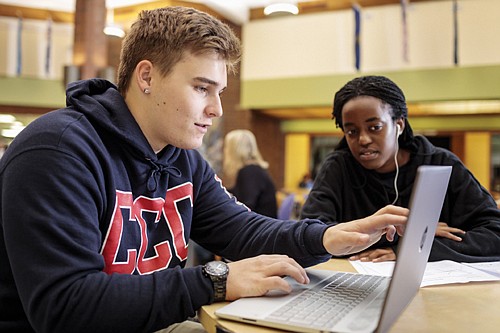 Clackamas Community College is making it easier for students pursuing business degrees and non-students to engage in professional development.
This year, four business degrees can be attained entirely online at the school. The college is also offering non-students who are already on a career path--but desire professional development--one-off courses this fall to strengthen their skill set.
The online business degrees include an accounting assistant degree, an accounting clerk certificate, a human resource management certificate, a human resource management essentials certificate, as well as an administrative professional degree or certificate.
The college's placement center advisors work with applicants to find which courses are best suited for their skills—no tests are necessary.
The one-off professional development classes take place in the college's Oregon City campus in September and October and include courses such as Emerging Leader, Mentor Training, Customer Service and Conflict Resolution.