Meals 4 Kids
Summer program fills a hunger gap
8/21/2019, 8:45 a.m.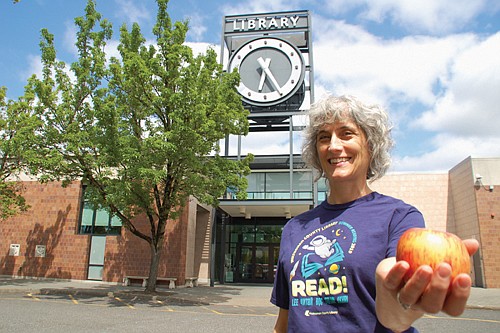 To help stave off summertime food insecurity for families that would normally receive free or reduced lunch for their kids during the school year, more than 1,200 children are receiving nutritious lunches daily as part of the Meals on Wheels People's popular Meals 4 Kids program.
Launched this summer as part of a contract with United States Department of Agriculture and other partners, the meals provide lunches to Portland's children in need of nutritious food at 15 locations throughout the Portland area.
More than 21 million children in the U.S. rely on free and reduced-priced meals at school, and food insecure children are at higher risk of hunger when they are out of school in the summer. To address this need, Meals 4 Kids offers an expanded summertime lunch service for children and families who have a hard time affording nutritious meals.
"The Meals 4 Kids summer lunch program helps to fill the gap when the USDA free and reduced lunch program that operates during the school year is not available," said Meals 4 Kids Director Jessica Morris. "We're honored that the USDA Summer Food Service Program contracted with Meals 4 Kids to further reduce food insecurity by serving areas where need is not being met currently.
This program has been meeting the nutritional needs of some of Portland's most food insecure families for more than five years. The home-delivery program, funded by the Portland Children's Levy, provides a week's worth of dinners, along with fresh fruit, bread and milk to participating children and their caregivers throughout the year.
The lunches are made possible by additional grants from the Oregon Department of Education, Partners for a Hunger Free Oregon and PepsiCo's Food For Good program. The support has covered the costs of leasing of a delivery van, the employment of five AmeriCorps members and initial program startup costs.
"Our goal with the Meals 4 Kids program is to ensure that vulnerable children and their families have sufficient daily nutrition," said Morris. "Without access to free and reduced lunch program during the summer, many of these kids would go hungry during the day."
Two of the locations served by the Meals 4 Kids summer program that attract more than 50 children on weekdays are the Midland Library at 805 S.E. 122nd and the Meals on Wheels People Two Rivers Center at 9009 N. Foss.