Traffic Safety Campaign Focuses on Schools
Cops want kids to be safe
8/28/2019, 9:05 a.m.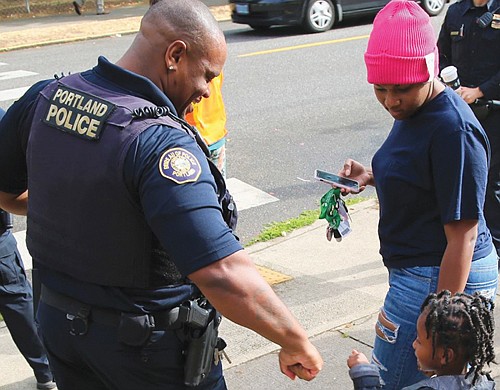 The Portland Police Bureau wants kids to be safe as they return to school this week and throughout the year.
As part of its "Back to School" safety campaign, officers from the Traffic Division and Youth Services Division are out welcoming students on the opening days of school and highlighting traffic safety around schools.
The Portland Police Bureau Youth Services Division, Traffic Division and precinct patrol officers will provide a highly visible police presence in and around local schools in the next few days and weeks to enforce traffic laws to reduce the number of crashes in school zones and to create a safe environment for students returning to school.
Emphasis will be placed on traffic safety and traffic education for the students, bicyclists and drivers of motorized vehicles during the morning hours when students arrive at their schools and in the afternoon hours when the schools dismiss their students.
Please remember if you're driving, obey the 20 mph speed limit in school zones; be vigilant about children crossing the street and remind kids to be aware of their surroundings and never walk while texting, with headphones on, or talking on the phone.