Festival Holiday Book Sale
Notable local authors in attendance for the book sale.
12/2/2019, 4:29 p.m.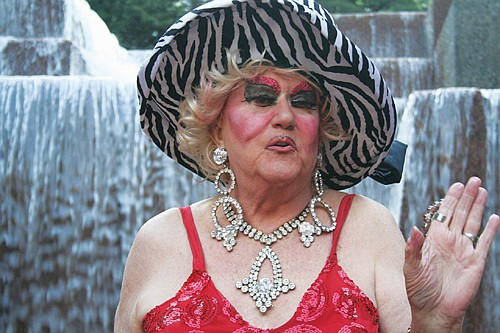 You're invited to meet 80 local authors and find a book for everyone on your holiday shopping list at the Oregon Historical Society's 52nd Annual Holiday Cheer Book Sale and Signing event, Sunday, Dec. 8 from noon to 4 p.m.
Admission to both the book sale and entry to the downtown museum's exhibits is free, including the current feature Fighting for the Right to Fight: African American Experiences during World War II.

Notable local authors in attendance for the book sale will include children's authors Eric Kimmel, Elizabeth Rusch and Dawn Babb Prochovnic; It's Different Every Day Calendar creators Brooke Barker and Boaz Frankel; New York Times best-selling novelist Kristina McMorris and Guinness World Record holder for "oldest performing drag queen," the one and only Darcelle XV (Walter Cole).
Holiday Cheer will also mark the final day of the exhibit Many Shades of Being Darcelle: 52 years of Fashion, 1967–2019, featuring a selection of Darcelle's more than 1,500 extravagant costumes, many made by Walter Cole himself.