Peppermint Bear Saves Christmas
Lakewood Theater Company production
12/2/2019, 3:42 p.m.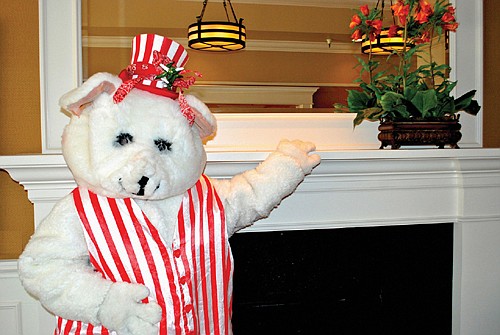 The Lakewood Theatre Company presents their annual Holiday Magic Breakfast Theatre production of The Peppermint Bear Show: Seasoned Greetings, a holiday favorite for the whole family.
Shows begin on Saturday, Dec. 7 at noon, and continue the following weekends at 10 a.m and noon through Monday, Dec. 23 at the Lakewood Center of the Arts, 368 S. State St. in Lake Oswego. Audience members enjoy a special holiday continental breakfast 1/2 hour before the show and performers interact with young audience members to help them celebrate the holidays.
Tickets are $15 for adults and $12 for children with advance reservations required. Call 503-635-3901 or visit Lakewood-center.org.