One in Three Can't Meet Basic Needs
New report from Multnomah County
12/3/2019, 3:58 p.m. | Updated on 12/3/2019, 3:59 p.m.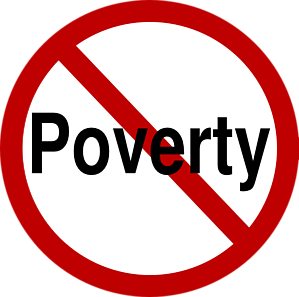 Most low- and middle-income workers in Multnomah County are being left behind, according to a new report on poverty. Among the key findings: 34 percent of Multnomah County households are unable to meet their basic needs.
The 2019 Poverty in Multnomah County report, produced by the Multnomah County Commission for Economic Dignity, examined poverty in the region based on years of economic data. Researchers looked at every angle of poverty, including its demographics, geography and how it affects residents' well being and access to opportunities.
The findings paint a picture different from recent headlines about Portland's economic growth. Since 2010, Portland has become the 10th wealthiest major city in the U.S. and the number of households with incomes of $100,000 or more has grown by 45 percent. But more than a third of households fall below the region's self-sufficiency standard.
The report also found that since 1990, the county's population in poverty grew at almost twice the rate of the population as a whole. The highest poverty area was east of I-205, where up to 22% of residents are impoverished.
The report also found that median hourly wages in 8 out of the 10 most common jobs in Multnomah County are unable to support a family with young children, and the poverty rates for African Americans, Native Americans, and Latin Americans are more than twice the rate as white residents.