Shopping and Cultural Exchange
New multicultural market in Beaverton
12/3/2019, 4:08 p.m.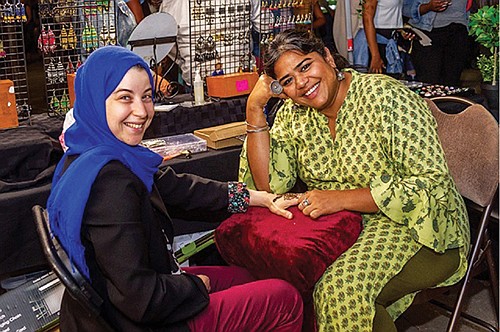 Beaverton is welcoming a new multicultural shopping experience to its Old Town. The Beaverton Night Market Bazaar is a unique downtown shopping destination held on Fridays, Saturdays and Sundays through Dec. 22. One-of-a-kind arts and craft merchandise from nearly 30 emerging small business owners representing cultures across the world are featured.
The market takes place at the Bank of Beaverton Building (formerly the Arthur Murray Dance Studio) at 4500 S.W. Watson Ave., a public use for space that is scheduled for redevelopment.
The bazaar is a winter extension of the Beaverton Night Market event reminiscent of international night markets. In addition to the unique shopping opportunities, the bazaar will also feature programming that fosters a space for cross-cultural exchange and interaction, such as music, storytelling, craft-making and children's programming.
Admission is free. For details, visit BeavertonOregon.gov/NightMarketBazaar.