55 Shots of Gunfire at Party
Woman injured in melee; multiple guns found
12/10/2019, 4:42 p.m.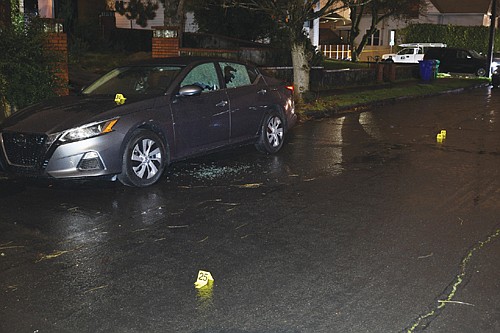 The Portland Police Bureau reported that a woman was hospitalized after being shot at a party Friday night where police say more than 55 shots were fired and multiple guns were found at the scene. The woman's injuries were not life-threatening.
People scattered when shots rang out at the short-term Airbnb vacation rental in the 4600 block of North Gantenbein Avenue, according to witnesses. Police responded just after 11 p.m. after getting reports of gunfire. Authorities said the owner of the property was told the rental was for a family gathering.
The incident harkened to another shooting at a vacation rental in the Bay Area last Halloween night that was attended by more than 100 people and led to the deaths of five people.
Police are still trying to locate all the people who were at the Portland party. Anyone with information about the shooting is asked to contact Jeff McGuire at jeff.macguire@portlandoregon.gov. Tips on gun crimes can be called in to 503-823-4106 or emailed to guntaskforce@portlandoregon.gov.