Change Lights with the Season
Celebrate new holidays with a changeof bulbs
Kay Newell | 12/10/2019, 4:05 p.m.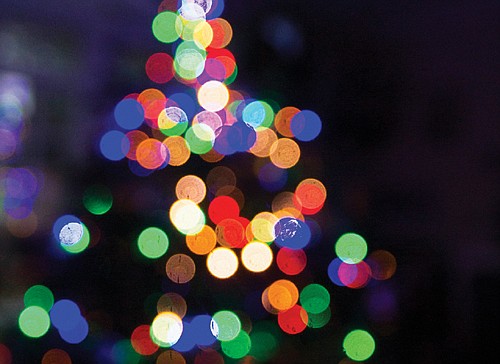 If you have light strings that were used for outdoor summer gatherings or Halloween, you can get a head start on decorating for Christmas, solstice celebration or other winter holidays by just changing the bulb colors.
Sunlan has many different colors of lightbulbs. When you have clear or white replaceable bulbs in a string, you can change out a few to create a new look. Add some red and green bulbs for Christmas, blue and white for Hanukkah or New Years, and amber or yellow for winter celebrations.
Miniature twinkly lights and the popular 7c7 and 7c9 screw in bulbs on a string come in many lengths. Have fun. You can use low energy LED bulbs for a light background feel and use some other fun bulbs to create the look you love.
If your Christmas tree is real, keep it watered. Artificial trees are safe if they are not metal. Pre-lit trees lights will fail after time. You may want to string new lights on them to extend their life.
Be sure to read the lighting instructions for safety.
Outdoor light strings need to be supported on a guy wire or on something solid. Do not hang them with just the sockets to support the string. Keep the bulbs away from anything the bulbs can burn. The same rules apply inside your home. One last rule. Keep all electrical cords and connections safe by keeping them dry and out of foot traffic. Do not put them under rugs.
Visit me at Sunlan Lighting at 3901 N. Mississippi Ave.