Health Clinic Hires Advocate
Local leader to manage Good News facility
2/13/2019, 6 a.m.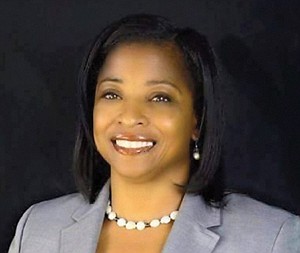 The Good News Community Health Center at 18000 S.E. Stark St. in Rockwood has hired Sharon Maxwell from Portland's African American community as its new executive director.
Maxwell, a native Portlander, mother of four, grandmother of five, and graduate of Portland Community College and Warner Pacific University, is known as a unity builder, change agent, innovator, visionary, educator, green engineer and community engagement specialist for over 30 years.
She has run her own company for the past 19 years and founded two non-profits to serve the community.
"We are excited for the many connections she has with our community to engage more of our community in helping those weighed down with overburdens to stand and carry their own packs, and helping others with overburdens along the way," clinic officials said.
The Good News Community Health Center serves with a faith-based mission to provide excellent physical, mental, and spiritual care with the Love of Christ. Many services are low cost and free, available regardless of ability to pay.
The clinic serves a vibrant and radically diverse community. Nearly 90 languages are spoken in the homes within just a few miles of our clinic.
Although, Rockwood is one of the poorest communities in Oregon, home to many with homelessness, addiction, mental illness, isolation and limited access to affordable healthy housing and quality medical care, it is also rich in terms of resilience of its residents, hard working families from many different cultures, thriving small businesses, vibrant churches and dedicated community leadership.