A Long History of Health Disparities
Black Americans still recovering from wrongful past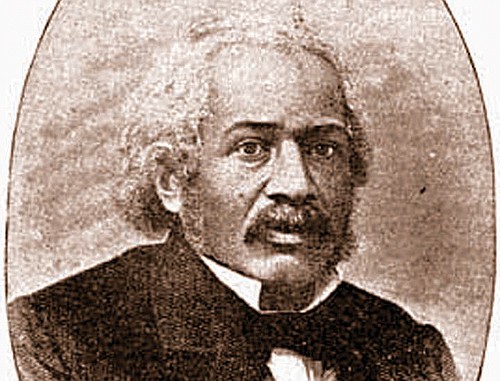 The United States is still recovering from a lack of healthcare access for African Americans and lack of opportunities for black medical professionals.
Critical gains have been made to close the gap in health disparities for African Americans in recent years but there are still significant disparities for African Americans when it comes to high blood pressure, diabetes, and stroke.
According to the Center for Disease Control, more African Americans of middle ages are living with or dying of many conditions typically found in white Americans at older ages. The CDC citessocioeconomic factors, lifestyle behaviors, social environment—like racial discrimination, and lack of access to preventive health-care services--as some of the multiple factors that contribute to the health disparities for African Americans.
On the positive side, the death rate for black Americans has declined about 25 percent over the past decade, and some health experts believe the passage of the Affordable Care Act championed by former President Barack Obama may have lowered socioeconomic disparities in health care access, particularly for states like Oregon that opted in to expand Medicaid.

Disparities in health outcomes are considered a residual effect of segregated healthcare, which persisted through the mid-20th century, until the Johnson Administration used the Civil Rights Act as the basis for requiring hospitals to desegregate as a condition for receiving funds from the then-newly established Medicare program in 1966.
Even after Medicaid was enacted, however, many hospitals continued to discriminate against black and poor people until some legal action was done. In the south "separate but equal" hospitals were often inadequate, providing substandard care to people of color, and rarely provided access for black physicians or nurses.
Despite these barriers, the contribution of African Americans to medicine in the U.S. dates back to the American Revolutionary War.
The first African American man to earn a medical degree to practice in the US was physician and scholar Dr. James McCune Smith, who earned his medical degree in Scotland in 1837 after being denied college admission stateside. He was also the first black physician to run a pharmacy he established. As an abolitionist, he used his medical and statistics training to refute common misconceptions about race, intelligence and medicine.
As the number of African Americans who obtained medical degrees increased, so did a movement by black physicians to form their own medical institutions, teaching hospitals, and medical societies, in response to racism in American medicine.
One of the first physicians to ever perform a successful open-heart surgery in the US was African American Dr. Daniel Williams in 1893. He also founded the first interracial and black-owned hospital, Provident Hospital in Chicago, in 1891. He later became chief surgeon at Freedmen's Hospital—one of less than a handful of traditional black hospitals that still exists today--in Washington, DC, now called Howard University Hospital. Williams later helped form a professional organization for African Americans in medicine, the National Medical Association.
Forty years after Williams made history by performing one of the first open-heart surgeries in the US, African American physician Dr. Myra Adele Logan became the first woman to perform the procedure in 1943. It was thought to be the ninth time the procedure had been performed worldwide.
Dr. Charles Drew pioneered methods of storing blood plasma for transfusion and organized the first large-scale blood bank in the US during World War II. Drew, who was African American, helped develop a blood storage program at the American Red Cross but resigned shortly after officials segregated the blood of African Americans. He later became chief surgeon at Freedman's Hospital and the first black examiner for the American Board of Surgery.
In 1993, Dr. Joycelyn Elders became the first black female physician appointed as US Surgeon Generalby President Bill Clinton, who previously, as governor of Arkansas, appointed her as director of that state's Department of Health in 1987.