Black Family Resource Fair
2/20/2019, 10:11 a.m.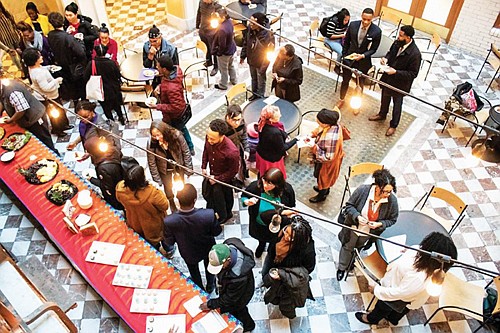 A resource fair and dinner for the black community of Portland to celebrate Black History Month will be hosted by the City African American Network (CAAN) on Sunday, Feb. 24, from 11 a.m. to 4 p.m. at the Montavilla Community Center, 8219 N.E. Glisan St.
Free meals will be provided by local Black-owned businesses, including Kee's #Loaded Kitchen,
Trap Kitchen PDX @trapkitchenpdx, Rose City Eats; and Black Star Grill.
Activities for the whole family will include a bouncy house, teen center, kids zone, more than a dozen City bureaus, community organizations and two workshops on how to apply for jobs to the city and how to do business with the city.
"The Black Family Festival is important because we are not only investing in Portland's black community, but we are honoring and celebrating the black family" said Sabrina Wilson, a city employee and representative for CAAN.