50 Years of Black Studies
PSU department was first in Northwest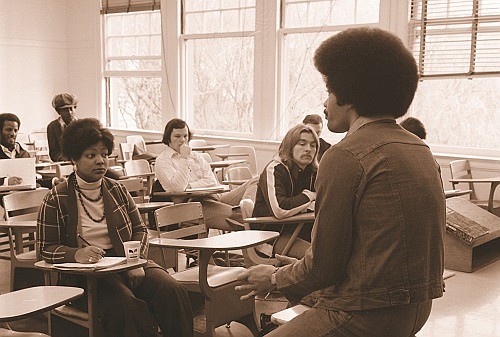 50 years ago, Portland State became the first college in the Pacific Northwest to offer a program in black studies following the greatest decade of change for African Americans since the Civil War
Over the years, it went from being an experimental program that was criticized by some in the academic community who questioned its legitimacy as a discipline to a full-blown--and accepted--department. After a half-century, it remains unique to the region.
"I think not only Portland State, but the whole Portland community should be proud of that," PSU professor emeritus and former department chair Darrel Millner told the Portland Observer.
While other universities in the Northwest offer courses in ethnic studies or African-American studies, PSU is the only one with a full degree-granting department with the word "black" in its name.
"At the time of our founding, 'black' was a very powerful and political term," said current department chair Shirley A. Jackson. "It was a way of throwing off the older ways of referencing people who had black skin."
An influential assortment of students and faculty pushed the idea of starting the program in 1968 and 1969 as part of a wave of other universities around the country doing the same. Millner, who joined the department in 1975, said the effort was a product of the often student-led movements that characterized the civil rights and anti-war efforts of that era.
Portland State— which had just gained university status — approved the Black Studies program as an "experiment" on Aug. 22, 1969.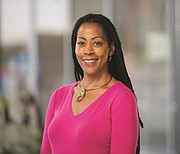 "It was deemed experimental because it was so new — there was no guarantee that this would actually be something that would continue to exist," Jackson said.
Charlotte Rutherford, a former civil rights attorney with the NAACP Legal and Educational Fund who donated a vast collection of her family's black memorabilia to the PSU Library, earned her certificate in the program in 1976. She said she took classes from the program — and continues to support it — through her desire to learn "about our history as black people both in Oregon and the in the history of the U.S."
"The public school system then and probably now does little to teach race history and the true story of how black people (and other people of color) have contributed to and been treated in this country," she said. "I always knew there had to be more information than I had been given in school but I had no idea so much information had been suppressed."
Initially, the program focused on the African American experience, based on what was happening around the country at the time. The few years before its founding saw marches on Washington, D.C. and in the American South, the Civil Rights Act of 1964, the assassinations of both Malcolm X and Martin Luther King, Jr., the founding of the Black Panthers in 1966, numerous race-fueled riots in American cities, and the emergence of the Black Power movement.
The program also had the mission of providing assistance and support to Portland's black community.