Hamilton Tribute Concert
2/27/2019, 9:58 a.m.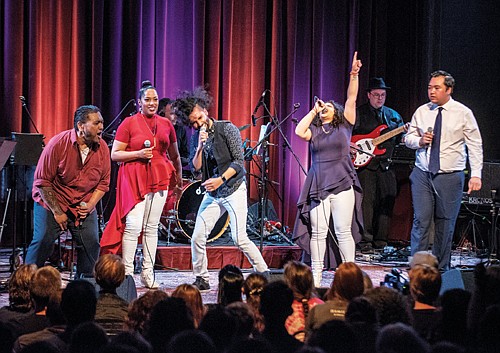 An ensemble of top Seattle vocalists and musicians will perform the amazing music of the hit musical "Hamilton" for two concerts, at 3 p.m. and 8 p.m., on Saturday, March 2 at the Alberta Rose Theater, 3000 N.E. Alberta St.
Rise Up: The Hamilton Tribute Bad has performed extensively in the Northwest, delighting theater, festival and club audiences. The show is not a theatrical performance of "Hamilton" but a non-dramatic performance of selected individual songs from the musical and other material.
Tickets can be purchased online at albertarosetheater.com, by phone at 503-764-4131 or in person at the box office.