Power to the Workers
Fast food employees grow movement for rights, wages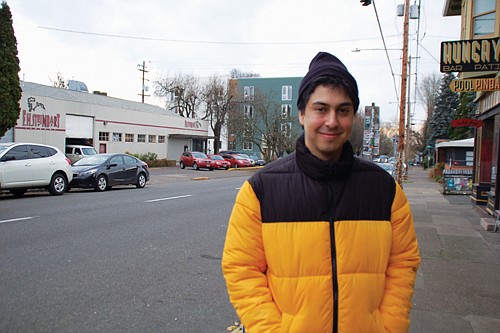 The union filed an Unfair Labor Practice complaint over the ban with the National Labor Relations Board, which found merit in their claim last month.
Another stride that was made by the union included getting the Burgerville Convention Center location on Martin Luther King Jr. Boulevard to enforce rest breaks for their employees. The lack of issuing regular breaks by management to employees—which is against Oregon state law--caused the store to get slapped last year with a $10,000 bill to settle the wage and hour violations,
"We get breaks now, that's a big victory," Curry said.
In addition, one tentative agreement the union has reached during bargaining now allows workers to step aside from unsafe work or unsafe customers.
That's important, Curry said, because several months back employees at the 92nd and Powell Burgerville were forced to serve a man who had Nazi tattoos and had been assaulting people at a picket outside the store moments earlier.
"It's not hypothetical for us," Curry said. "Racist folks come into shops all the time and are really harmful to people."
He added that many union workers have been retaliated against for supporting the union.
At the Hawthorne shop, Curry has witnessed things like management throwing pro-union buttons in the trash, or holding a meeting with employees a few days before a union election to offer a charity service that helps with budgeting and ignoring the company's poverty-level wages.
Curry described the meeting as a "weird, confusing situation."
One worker at the Gladstone Burgerville in Milwaukie was even fired for what the union alleged was because he was a prominent union member. When the Burgerville union workers filed an Unfair Labor Practice with the National Labor Relations Board, the board found the claim had merit, and mandated the employee be re-hired with significant back-pay.

Curry, who grew up near San Diego, Calif. at the U.S. border with Tijuana, Mexico, said he's looking forward to working with other union members to hold the company accountable as negotiations continue.
"We have shown that we are willing to hold pickets and to go on strike to go on large multi-store strikes like we're serious about this. And we know that that's the only way that we win. We are also committed to good faith negotiations with Burgerville. We sometimes doubt that Burgerville is committed to good faith negotiations with us."