Sense & Sensibility
Portland Center Stage's fresh take on female-centered classic
1/8/2019, 4:33 p.m.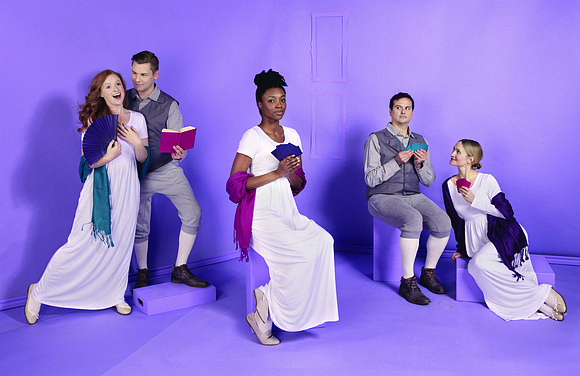 Portland Center Stage at The Armory is bringing Kate Hamill's hit adaptation of Jane Austen's "Sense and Sensibility" a vivacious production originally created by renowned New York theater company Bedlam.
Bursting with humor and bold theatricality, the classic romantic comedy follows the adventures of the Dashwood sisters — and a whirlwind of snippy town gossips — after their sudden loss of fortune.
Eric Tucker, who directed the award-winning world premiere, directs a cast that includes Portland favorites Danea C. Osseni (The Color Purple) as Elinor Dashwood and Quinlan Fitzgerald (The Humans at Artists Repertory Theatre) as Marianne Dashwood. They are joined by Lisa Birnbaum, Kelly Godell, Lauren Modica, Chris Murray, Violeta Picayo, Darius Pierce, Ryan Quinn, and Jamie Smithson.
"I wrote Sense and Sensibility because I believe so deeply that the classics belong to everyone," Hamill said. "I think its popularity is a testament to how many people — like me — are hungering for female-centered stories."
Preview performances begin on Saturday, Jan. 12 at Portland Center Stage at The Armory and run through Jan. 17. The opening night show takes place on Friday, Jan. 18 with shows continuing through Feb. 10. Tickets can be purchased by calling the box office at 503-445-3700 or visiting t pcs.org.