Trump Mob is More Tattered by the Day
The stinky cheese in the White House
1/10/2019, 11:26 a.m.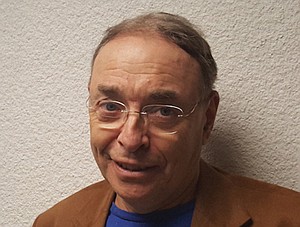 George Papadopoulos was one of those small-time rats who performed so poorly that the FBI simply recommended that he get no break at all. Lousy rat. He was the drunk who first bragged at some bar in Australia that the Trump campaign was getting massive tech help from the Russians, who illegally hacked and stole Hillary's emails, shunted them to Julian Assange and his Wikileaks, who then acted on his obsessive hatred of Hillary and released them to the world. Thanks, Julian! You gave us Trump, you ratty twerp. Showing great faith in his version of American kleptocracy, Papadopoulos announced he will be running for Congress in 2020. Go, Republican Rats!
Trump is just surrounded by rats, isn't he? The Big Stinky Cheese in the White House, with the rats all gnawing at his fetid manner of power-wielding.
I wonder if we'll get to the "Sorry and so long, Dad" point? I mean, Donald Jr. and Ivanka have no presidential immunity and they are check-signers in the Trump organization, which is tantamount now to a RICO violation, as we see the money trail to campaign finance laws exposed for all to see. Organized crime is becoming less organized as key criminals bail, one-by-one, leaving the Trump mob more tattered by the day. 1600 Pennsylvania Avenue is becoming known as felony flats, a home to future cell blockers whose best chance at staying out from behind bars is to open up about the Capo. Don Trumpleone...Lock. Him. Up. What a rat.
Dr. Tom H. Hastings is PeaceVoice director and on occasion an expert witness for the defense in court.