34th Martin Luther King Jr. tribute Monday
'We've Come this Far'
1/16/2019, 11:47 a.m.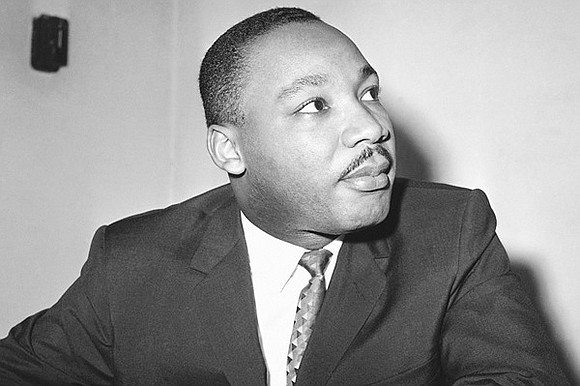 World Arts Foundation, Inc. presents its 34th consecutive Tribute to Rev. Dr. Martin Luther King Jr., undoubtedly one of the great American heroes and world citizens, on the MLK National Holiday, Monday, Jan. 21 from 11 a.m. to 6 p.m. at the Highland Center, 7600 N.E. Glisan St.
The 2019 tribute will include speakers, arts and musical tributes to local artists whose contributions have put Portland on the map and will last a lifetime.
Portland's Annual "Keep Alive the Dream" is recognized regionally and nationally as one of the largest community-based celebrations in the U.S. World Arts Foundation, Inc. humbly offers to give voice to the heritage of ordinary citizens' struggle for peace, social justice, civil rights and human dignity.
The entire program will honor Martin Luther King Jr. by showcasing a variety of outstanding expressions in song, oration, dance and drumming. Program format will include digital media, high definition tape-delayed broadcast and live artistic presentations commemorating King's life and legacy. Program participation will include an array of community speakers from various civic and social community organizations.

The invited Guests will include a variety of talented local and regional performances, including Bravo, The American Music Program, Sen. Lew Frederick, KairosPDX, Portland Inter-Faith Choir Ensemble, the Sebe Kan Jr. Dance Troupe, The Legendary Beyons, Jack & Jill of America, Inc., as well as local student groups and choirs from Portland Public Schools including the nationally acclaimed Jefferson Dancers.
Lifetime Achievement Awards will recognize the contribution of individuals and organizations for exemplary community service. The 2019 recipients include:
Commissioner Dan Saltzman, Dr. Rosa Colquitt, Bill Deiz, Mary Harvey, Aneesah Furqan-Peace, Laverne Davis, Portland Observer Publisher Mark Washington, Angela Jenkins, Stefana Berceanu, Michael Sweeney, Bernard Brian Quinn, Luther Avery, Calvin Walker, and Jimmy "Bang Bang" Walker (posthumously).
A Victory Village and Marketplace compliments the full day of voices, music and purpose with a full range of arts, crafts, services, educational materials, food, photographs, films, and a cultural-rich network of arts and education advocates.
"Keep Alive the Dream" will be live video streamed on YouTube, Facebook, aired live through Open Signal formally Portland Community Media; KBOO-FM Radio (90.7 FM); Worldartsfoundation.com and XRAY.FM
A $5 donation or five units of non-perishable foods will be collected at the door and given to local food banks.