New Lifeline for Foster Youth of Color
Agency focuses on culturally-specific care, services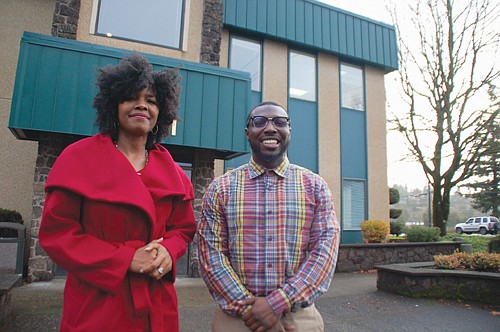 In response to African American children being overrepresented in Oregon's child welfare system, a new foster care agency led by a black executive is working to close that gap by providing culturally specific foster care services and recruiting new foster parents of color.
Incorporated in 2016, and licensed a year ago, Youth Unlimited, Inc. is working with some of the Portland black community's most vulnerable kids, helping place black foster children into the hands of highly qualified foster homes of color.
The agency considers itself a "treatment foster care" organization, where foster parents volunteer at least 10 hours each week to teaching life skills to their foster children.
Many of the children come in with behavioral or health issues that need to be addressed, Youth Unlimited founder and chief executive officer April Johnson told the Portland Observer.
The agency currently has five kids in their care, three for boys and two for girls. The five separate homes are located in Multnomah and Washington counties, but the agency is gearing up for an increased capacity and plans for a group home and shelter home. All of the foster parents are people of color, mostly black, and one Hispanic single mom.
Last year, a landmark state audit on Oregon's Child Welfare department found a number of systemic issues with the foster care system, most notably a larger number of foster kids than there are foster parents who can provide care.
As a result, foster kids often end up experiencing longer stays at hotels than is considered normal and placement in out of state facilities. 83 kids in the system now live out of state, Johnson said, many of whom are kids of color, LGBTQ kids, and those with behavioral issues who are traditionally harder to place.
In Oregon, 20 percent of the 8,000 kids in foster care are kids of color, according to state child welfare data from 2013. African American and Native American children, in particular, are in foster care at higher rates than other children, the report stated. Though African American children make up just 3.3 percent of Oregon's total child population, they make up 7 percent of the children served in foster care.
Johnson was a former program policy development specialist and later executive manager of the Oregon Health Authority. Her career has largely ebbed and flowed between child welfare, substance abuse services, and behavioral health.
Johnson said problems in the child welfare system often result in a pipeline to a more disadvantaged life for the kids, with about 70 percent of folks in prison in Oregon having been in foster care, according to state prison data.
"All these kids are being funneled through a system by no fault of their own," she added.
One child who came under the care of Youth Unlimited could not even spell his own name, at the age of 12.
"I sat there and cried," Johnson said. Now, that child can spell his name.
One of the foster dads for Youth Unlimited, Denzel Davis, met Johnson by chance. They got to chatting and soon Davis was enlisted.