New Effort at Gun Control
Faith leaders draft legislation for current session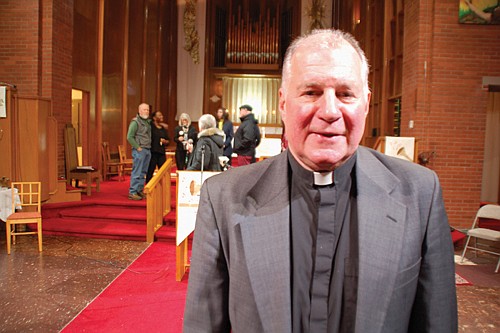 Local faith leaders and advocates from around the state in support of stronger gun control measures are planning on introducing two bills to the legislature this year.
The Lift Every Voice Oregon campaign is an interfaith group spear-headed by multiple denominations of religious leaders in the Portland area, and statewide, as well as non-religious supporters.
A ban on ammunition magazines greater than 10 rounds and phasing out availability of assault rifles will be in the proposed bills.
Dr. Leroy Haynes, pastor of Allen Temple CME Church in northeast Portland and representing the Albina Ministerial Alliance Coalition for Justice and Police Reform said the push is in response to the "massive repercussions of gun violence in our community and nation."
After unsuccessfully petitioning for a ballot initiative of similar measures last year, in the wake of the deadly shooting at a high school in Parkland, Fla., Lift Every Voice organizers say they have continued gaining traction with people across the state who support the cause. Those groups and individuals include safety organizations, those who worked on gun legislation in the past, medical professionals, and members of law enforcement, organizer Rev. Mark Knutson of Augustana Lutheran Church in northeast Portland, told the Portland Observer.
"As faith leaders we understand when you come to a place of obstacle you just regroup and work even harder to go the next step. That's what we did," Knutson said.
The Supreme Court ruled last year that Petition 43, the original initiative of the campaign, needed to be re-worded due to vague language. It was later withdrawn because the group ran out of time to gather signatures by the deadline.
The new bills, which were first submitted back in September, are expected to receive official numbers by the end of the week.
Lift Every Voice organizers, meanwhile, invite the community to convene again for a vigil and rally with supporters on Sunday, Jan. 27 from 6 p.m. to 8 p.m. at Augustana Lutheran Church, 2710 N.E. 14th Ave.