Lens on Hope and Change
Cascade Festival of African Films opens Friday
1/29/2019, 2:21 p.m.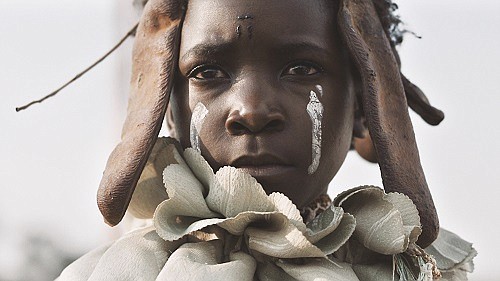 The Cascade Festival of African Films turns 29 this winter and many of this year's screenings are centered on hope and change.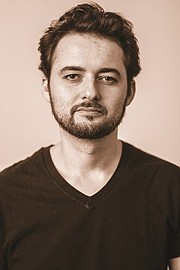 On Friday, Feb. 1, the festival kicks off with "Yomeddine" by Egyptian director Abu Bakr Shawky with the filmmaker attending 6:30 p.m. and 9:30 p.m. showings at the Hollywood Theater in northeast Portland. Recently named by Forbes magazine as one of the top five Arab directors, Shawky will be on hand for question-and-answer sessions following both screenings.
This life-affirming film will launch five weeks of more than 30 feature, documentary and short films by established and emerging African directors from 18 countries. All Cascade Festival of African Films screenings are free and open to the public.
The festival's opening weekend will also kick off a new international partnership with the Luxor African Film Festival in support of emerging African directors. For the partnership's inaugural year, the festival will showcase a series of short films by emerging directors from diverse countries who are alumni of Luxor's short film workshop. The screenings are at 2 p.m., Saturday, Feb. 2.
There is a film for everyone, ranging from a Sudanese comedy centered on a love triangle between a boy, a girl, and his gun in "Akasha," to an epic kaleidoscope of modern Morocco in "Razzia." In addition, attendees can view "Five Fingers for Marseilles," a Western set in the beautiful landscapes of South Africa. Unless otherwise noted, all films will be screened in the Moriarty Auditorium at Portland Community College's Cascade Campus, 705 N. Killingsworth St.
"Many of this year's films are centered on hope," said Tracy Francis, who is the film festival's director. "Hope for a more empathetic humanity in 'Yomeddine.' Hope for healing of children and communities through creativity and imagination in 'Supa Moda' and 'Liyanna.' Hope that women are able to take charge of their own bodies and communities in 'Beauty and the Dogs,' 'Rafiki,' and 'Marie-Madeleine.' I hope you will leave the theatre moved and inspired to make change in your community and our world."
For a full schedule of the films and visiting filmmakers, visit africanfilmfestival.org.