Blazers Salute Black History
Recognizing historic firsts by local leaders
1/30/2019, 9:18 a.m.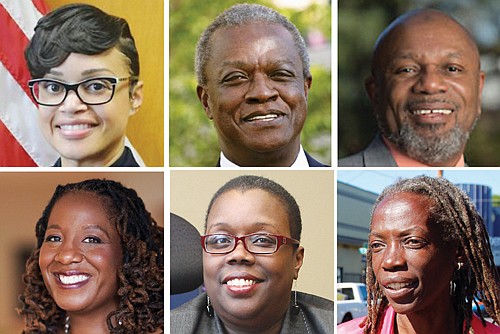 The Portland Trail Blazers will recognize six leaders from the African American community when it celebrates Black History Month during pregame and halftime activities, Tuesday, Feb. 5 in game against the Miami Heat at the Moda Center.
The individuals are Portland Police Chief Danielle Outlaw; Oregon Health & Sciences University President Dr. Danny Jacobs; Linfield College President Dr. Miles Davis; Meyer Memorial Trust President and Chief Executive Officer Michelle J. DePass; Oregon Supreme Court Justice Adrienne Nelson and Portland City Commissioner Jo Ann Hardesty.
With impressive accomplishments and credentials, these leaders have ushered in a new era of historic firsts for Portland and for Oregon, the Trail Blazer organization announced.
A portion of the event's proceeds will be donated to iUrbanTeen, a group whose mission is to expose and inspire underrepresented youth to become tomorrow's business and technology leaders.