Chinese New Year Events
1/30/2019, 9:36 a.m.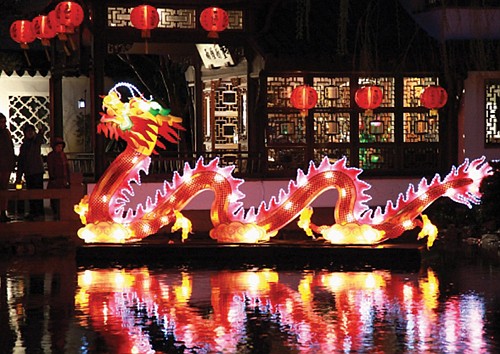 Portland's Lan Su Chinese Garden kicks off the Year of the Pig with two weeks of special events celebrating the most colorful, sensational and joyous of all Chinese festivals — Chinese New Year.
Geared toward families and individuals, the festivities will include lion dances, Chinese lantern viewings and cultural activities and demonstrations.
The celebration begins on Tuesday, Feb. 5 with a traditional "Rolling in the Wealth" event where the first 100 visitors to the garden usher in good fortune and prosperity for the coming year by rolling traditional mandarin oranges and gold-colored coins through the entry gate. Every visitor on the opening day will also receive a hong bao, a lucky red envelope traditionally given out on Chinese New Year.
For a complete schedule of the garden's Chinese New Year events and for more information, visit lansugarden.org.