Critter Club for Preschoolers
1/30/2019, 9:42 a.m.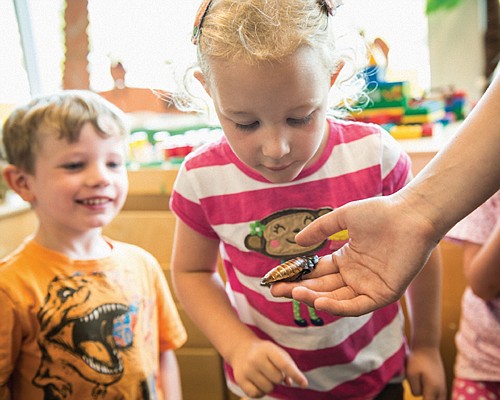 Beginning Feb. 11, kids ages 3 to 5 can enjoy the Oregon Zoo's newest camp offering: Critter Club.
"Preschoolers are natural explorers," said Alison Heimowitz, the zoo's school and teacher liaison. "And Critter Club taps into that proclivity in order to help cultivate the skills and passion that will shape tomorrow's conservation leaders."
Each three-day class — developed specifically for little ones and led by education professionals — features imaginative play, movement, storytelling and live animal interactions.
"What's the Buzz?" focuses on bees, butterflies and other important pollinators. For "Safari Adventure," kids ride a magic Jeep to the savanna in search of African wildlife big and small..

For more information or to register, visit oregonzoo.org/critter-club or call 503-220-5774.