Sharing Oral Histories
Vanport Mosaic presents living archives
1/30/2019, 9:21 a.m.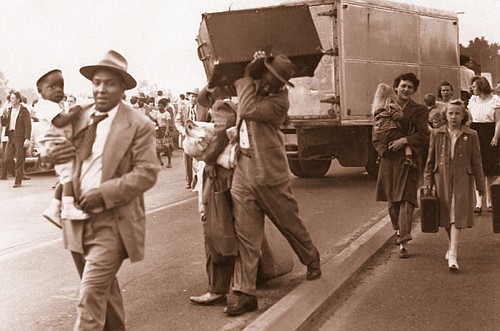 Using archival footage, historic photographs and compelling first-person narratives, the Vanport Mosaic invites the community to join them for a free screening of oral history documentaries, part of a living archive that traces the story of Portland African American community from the 1940s to 1970s.
If you attended the Vanport Mosaic Festival 2017, you might have spotted a silver Airstream trailer parked in front of one of the festival venues. The promoters of the event said it was from there that a team of memory activists were busy inside recording the memories of life from people who lived in Portland at the time.
It is a story of struggle, perseverance, and resilience that continues today. Organizers said you should be prepared to be inspired, moved, uncomfortable, confused, entertained, sad, and uplifted; possibly all at the same time.
"A Place Called Home: From Vanport to Albina" will be presented for free on a first come first served basis on Sunday, Feb. 3 at 3 p.m. at the St. Johns Library, 7510 N. Charleston Ave.; and on Monday, Feb. 4 at 6:30 p.m. at the Albina Library, 3605 N.E. 15 Ave.
Artist and Vanport descendant Velynn Brown will share her poem Roots and Remnants, and will facilitate a reflection on the beauty and challenges of story, home, community and belonging.