City to Pay Flood Damages
7/3/2019, 8:30 a.m.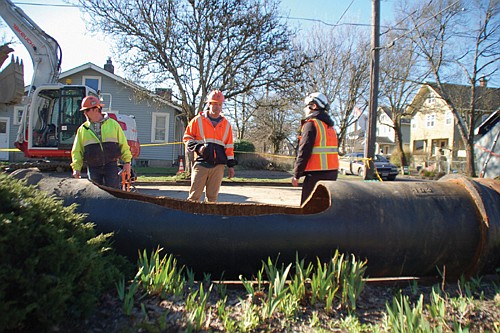 The Portland City Council voted last week to help neighbors with legitimate claims related to a major water main break that occurred at Northeast 23rd and Skidmore Street last march March sending a wall of water into adjacent streets.
The deadline to file a claim for those potentially affected by the break is July 15. Residents who previously submitted a claim do not need to re-apply, officials said.
The cause of the pipe failure remains unknown. It was built in 1915 with a useful life of 200 years, officials said.
"This was a very rare and isolated incident," said Water Bureau Director Mike Stuhr.
City Commercial Amanda Fritz said while the city found there was no negligence by the Water Bureau and the city was not responsible for damages, she and Mayor Ted Wheeler agreed that the city had a moral responsibility to compensate.