Demanding Police Accountability
Activists want seat in new police union contract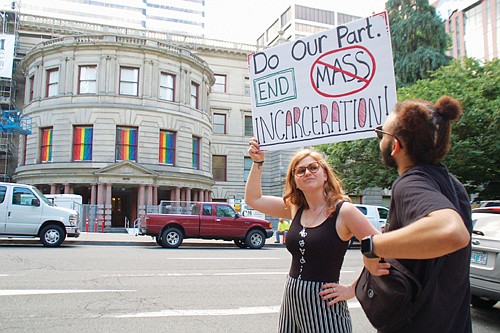 Haynes said that the public should have the right to petition the City Council to give recommendations of what is needed in the contract to make the Police Bureau "a department that is building trust." He said one of the big issues is accountability, a willingness to fire officers when they break policies and codes and the laws of the city.
Ofsink said police associations across the country have used their employment contracts to limit the accountability for their officers.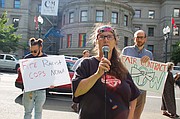 Campaign Zero, the police reform campaign associated with the national Black Lives Matter movement and launched in 2015 with an aim to reduce police violence, supported a 2018 University of Oxford study by Abdul Rad that found there was quantitative linkage that supports the notion that police union contract protections insulate police abuse.
Even though Portland's current police contract does not expire until June 30, 2020, the city and union are expected to begin their negotiations soon.
"Right now, the next 60 to 90 days, is basically when the community has…should have the opportunity and it will be up to the city, especially the mayor but not only the mayor, to determine how much community involvement is going to be allowed. But now is the time when basically the priorities are being set," Ofsink said.
The Ministerial Alliance's justice and police reform panel previously successfully lobbied for the random drug testing of officers and for regular employee evaluations of officers. The organization is currently putting together public forums for the community to give remarks and goals for the new contract and Haynes adds he looks forward to working with the police department on the issues.
"We continue to believe that the Chief of Police is moving in the right direction and we want to be supportive of her as much as we can, but at the same time be able to critique her and the Portland Police Bureau," Haynes said.