Diverse Films Stand Out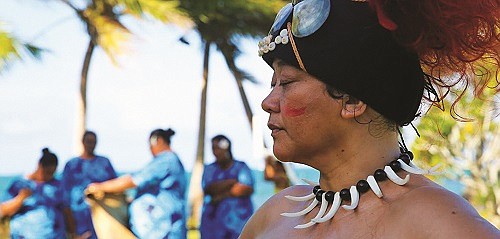 In addition to the documentaries I reviewed last week, I saw 15 narrative features at the Seattle International Film Festival in May and June. Besides the fact that watching movies all day is my idea of heaven, seeing so many together functioned as a sort of world tour of cinematic language, style, and culture that set my brain humming. Here are some of the best worth scouring for; I survey the rest with enough info to help you decide if they are worth that effort.
My favorite of everything I saw was "Vai""—eight short films all directed by native women from different cultures in the Pacific Islands. Each features a fictional girl or woman with some variation of the name "Vai" (which means "water" in several Island languages, including Maori) and, though the stories span different generations, they are not meant to be about the same character. Rather, they capture a sort of common energy, resiliency and spirit among women in these indigenous and colonized cultures; each of these women embodies a spark of joy and wisdom and fight that suggests something important about how these cultures have managed to survive and also what centuries have colonization have damaged and in some cases destroyed. The segments share a sense of beauty and movement and language and ceremony that is rich and deep and gorgeous—so much so that I would have watched it again immediately after seeing it. It was distributed theatrically in New Zealand and Australia; I hope it may enjoy an online release even if theater distribution in the U.S. is unlikely.
I feel just as enthusiastic about "Afterlife," the first feature film of Dutch writer-director Willem Bosch which, likewise, doesn't appear to have a U.S. release planned. For whatever reason, Bosch has chosen as his protagonist a 14-year-old mixed-race girl, Sam, whose beloved black mother Vera has tragically passed away. Serious, studious and hyper-responsible, Sam devotes herself to caring for her white father and two younger brothers, until she herself dies in an accident and encounters her mother in the afterlife. Sam's afterlife encounter—very ingeniously conceived—leads to her return to earth for a sort of do-over, which serves the film's inclination to wrestle cleverly with ultimate questions. I mention the racial mix here because it is so unusual in films made in the similarly white-dominated U.S. and because it here serves the story well in a very non-showy way; Sam and Vera especially emerge as complex characters whose sadness feels deep and isn't minimized or completely explained, which struck me as very true. And Sam's guardian angel, played by a white man, is not put into a savior role; Sam has agency and intelligence to spare, and her journey through grief and her search for the truth of her mother feels grounded and real, even while the film strikes a tone of whimsy. This lovely and original film deserves a wider audience, and I genuinely hope it finds one in the U.S.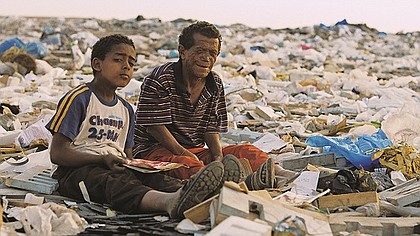 "Yomeddine," set in Egypt, takes its name from the Arabic word for judgment. It's been racking up audience awards at various film festivals, which may improve its prospects for an online and limited theatrical release in the U.S. It tells the story of Beshay, a leper who has spent most of his life inside an Egyptian leper colony. After his wife dies, he undertakes an arduous cross-country journey to find the family who abandoned him in the colony in childhood, and ends up with an orphan boy tagging along. The storytelling here is simple, but the lens is not; the first-time actor playing Beshay lives in a body ravaged by leprosy, and the film is shot in parts of Egypt that don't appear on a tourist map, yet the film doesn't feel like poverty porn. Rather, I experienced it as an opportunity to journey alongside perspectives and experiences that I am unlikely to encounter and might well recoil from, approached with humanity and care. Judgment is operating on many levels, in terms of how we judge people, and what sort of judgment animals and humans may face as they pass from this life to the next. There is beauty here beyond what we typically see or even look for, and a journey worth taking.