Singers Wanted for 'Black Nativity'
7/17/2019, 11:16 a.m.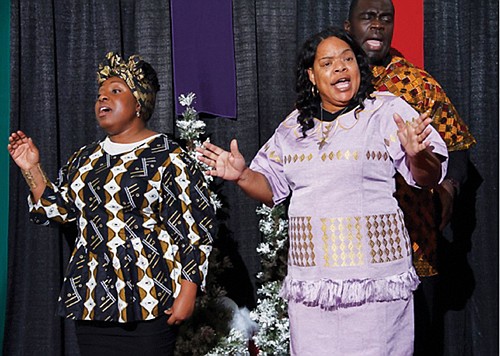 Portland's African-American producing theater company PassinArt is seeking a maximum of 12 singers for its upcoming holiday production of "Black Nativity" by Langston Hughes, directed by Jerry Foster and Elder Onnie Allen.
All singers are required to audition and are asked to prepare and sing "Total Praise" by Richard Smallwood. Auditions will be held Saturday, July 20 and Saturday, July 27 from noon to 4 p.m. at Bethel AME Church in northeast Portland. (There will be a pianist available to accompany you. You may also be paired up to sing with other artist after your initial audition.)
To schedule a date and time slot, submit your head shot and resume or bio to Ken Dembo at kendembo65@gmail.com no later than July 18 and 25. Performance dates are Dec. 1-15. Rehearsals will be Thursday - Saturday's beginning on Sept. 19 leading up to the opening. Performers must be available for all or most rehearsals and show dates.
The mission of PassinArt is to entertain, educate and inspire artists and audiences while addressing critical issues facing the African American community; and to celebrate our history and culture.