Albright Lecture on Facism
7/24/2019, 9:56 a.m.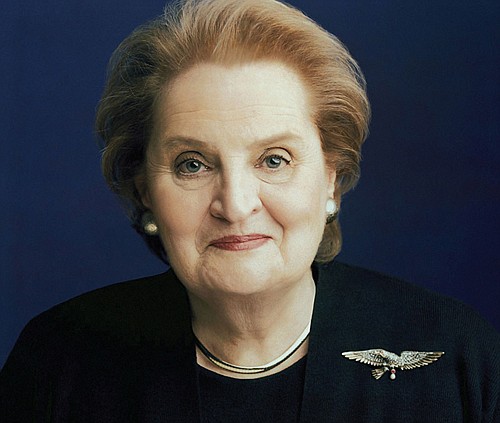 Tickets are now on sale for an Oregon Historical Society sponsored lecture with former Secretary of State Madeleine Albright who is speaking on her latest book, "Facism: A Warning."
In 1997, Albright named the first female Secretary of State and became, at that time, the highest ranking woman in the history of the U.S. government. As Secretary of State, she reinforced America's alliances; advocated for democracy and human rights; and promoted American trade, business, labor and environmental standards abroad. She received the Presidential Medal of Freedom, the nation's highest civilian honor, from President Obama in 2012.
An Evening with Madeleine Albright will take place on Sept. 10 at 7 p.m. at the Arlene Schnitzer Concert Hall. For tickets, visit portland5.com or call 1-800-273-1530.