A Girl's Courage and Cleverness
7/24/2019, 10:05 a.m.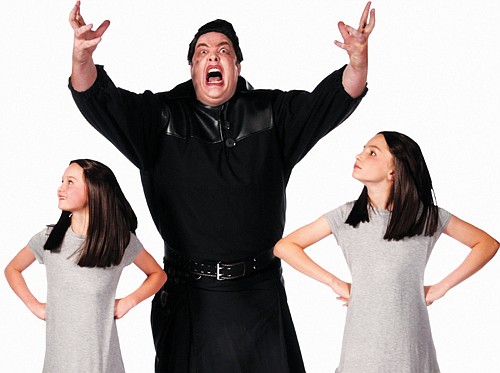 Miss Trunchbull (Andy Lindberg) hates children and just loves thinking up new punishments for those who don't abide by her rules. But Matilda, (played by Cora Craver, left and Jorja Reed) has courage and cleverness in equal amounts, and could be the school pupils' saving grace. 'Matilda, The Musical,' based on the beloved children's novel, is now playing through Aug. 18 at the Lakewood Center for the Arts in Lake Oswego.