Last Thursday Opens Exhibit
7/24/2019, 10 a.m.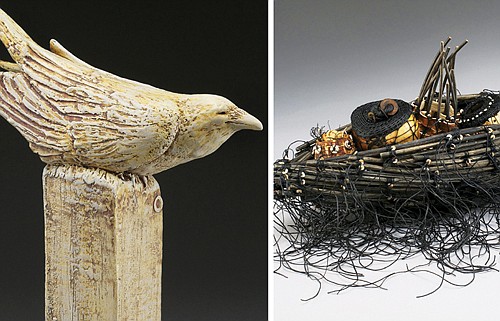 Guardino Gallery, 2939 N.E. Alberta St., kicks off its next monthly exhibit with a reception with the artists on Last Thursday, July 25, from 6 p.m. to 9 p.m.
The showcase features artists Shannon Weber, Sarah Waldron, Michelle Gallagher and Dayna Collins.
Weber collects materials from nature and various odd forgotten objects to create sculptures using various techniques; Waldron is an oil painter who refers to her water series as distance realism; Gallagher works with clay to create sculptures and Collins uses old books which are stained, defaced, torn or marked up to create collages.
The exhibit runs from July 25 to Aug. 29.