Bracing for Disruption
Track repairs at the Rose Quarter to begin
7/31/2019, 10:21 a.m.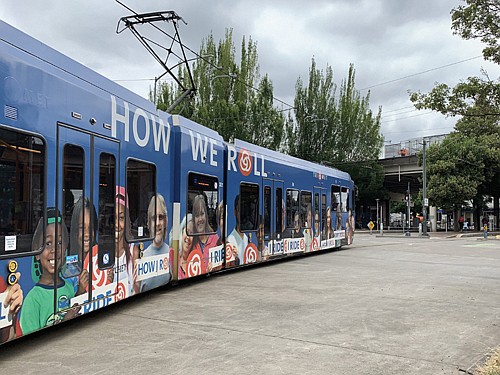 TriMet will be making track improvements in the Rose Quarter and Lloyd areas that are expected to cause disruptions to the agency's Max Blue, Green, and Red lines starting Sunday, Aug. 4 and continuing until Saturday, Aug. 17.
Fewer trains will be running throughout the Max system during the two week construction period as the trains will also receive schedule adjustments, causing up to 30-45 minute delays for trips on all lines and crowded trains during commuting hours.
In addition, TriMet will be arranging for shuttle buses for trips between the Interstate/Rose Quarter and Lloyd Center stations; and between Kenton/N. Denver Ave Max station and Portland International Airport.
The work TriMet is doing in the Rose Quarter area will keep trains moving on time, create a smoother ride and help set up for a Steel Bridge Max improvement project next summer. Straight rails will also replace a little-used manual switch on Holladay Street, between 9th and 11th avenues, which will eliminate bumps riders feel in that section of the track, Trimet said.
The agency recommends that riders anticipate extra time for their Max commutes while the work is going on, and consider using regular bus service, the Portland Streetcar, bike or walk, ride share, avoiding commuting during rush hour (7-9 a.m. and 4-6 p.m. each day), or working from home during the disruption. More information can be found at trimet.org/lloyd.