In The Penal Colony
7/31/2019, 11:17 a.m.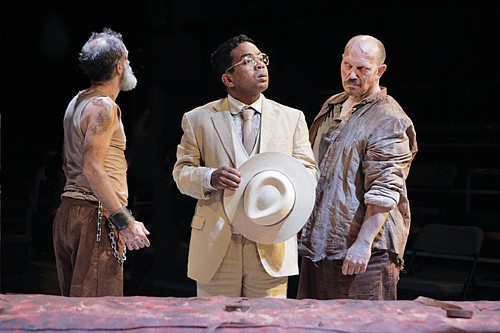 A piercing and profound view of justice and change is behind the Portland Opera's presentation of "In the Penal Colony," a play about a man who is invited to visit a penal colony to observe the execution of a condemned man at the hands of a nightmarish machine.
The colony's officer extols the virtues of the apparatus, which tortures as it kills, in this piece that the New York Times calls a "Surreal Exploration of Injustice." As the future of the institution is questioned, the visitor considers the consequences of meddling, and the officer grows more desperate to preserve the system.
The play opened Friday and continues with shows through Saturday, Aug. 10 at the Hampton Opera Center, 211 S.E. Caruthers St. For tickets and more information, visit portlandopera.org.