Artists on Black Culture
Gallery to kick off exhibit with the artists
6/5/2019, 10:27 a.m.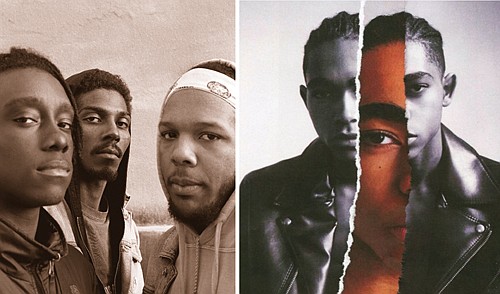 Two international artists who create art related to black culture will kick off a month long exhibit with First Thursday and Saturday receptions at the nonprofit Blue Sky Gallery, 122 N.W. Eighth Ave.
Mark Aghatise, a London-born, New York-based artist, manipulates photographs to examine the bifurcation of self that occurs in contemporary urban life, "Through photographing other black bodies, I began to better understand my own and ultimately how to contort and queer the space it inhabits," he said.
Gioncarlo Valentine, a Baltimore-city born and New York based artist, is a documentary portraiture photographer and writer. His work focuses on issues faced by marginalized populations, most often focusing his lens on the experiences of black/LGBTQIA+ communities.
Aghatise will appear for a free artists talk at the gallery on First Thursday, June 6, at 5 p.m.; and Valentine will do an artists' talk on Saturday, June 8 at 3 p.m.