'On the Edge' Art Quilts
6/10/2019, 2:45 p.m.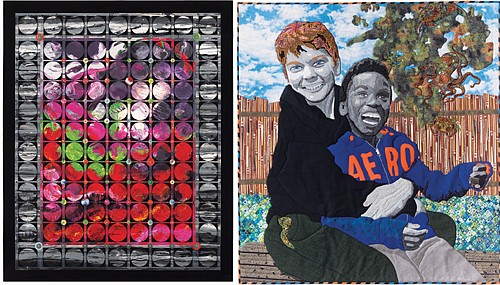 This summer, the Oregon Historical Society hosts an original exhibit of art quilts developed by local Studio Art Quilt Associates artists titled "On the Edge."
The group invited members to interpret, either in a representational or abstract way, a response to the theme of being on the edge, be it physically, geographically, emotionally, philosophically or in personality
Even those unfamiliar with quilting, will appreciate the original interpretations of the theme as well as the technical skill employed to design the works of art.
"The stellar quality of the works are a testament to the skill and creativity of the artists involved," said Karen Sunday Spencer, curator of the exhibit.
A two-gallery show, the exhibit is now showing through Aug. 15 at the Oregon Historical Society Museum at 1200 S.W. Park Ave.