Hail Queen Mya!
A dream comes true for St. Mary's senior
6/12/2019, 9 a.m.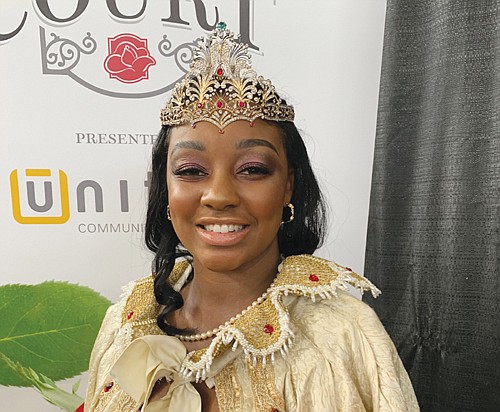 Mya Brazile of St. Mary's Academy was crowned 2019 Rose Festival Queen Saturday, an amazing accomplishment for the 18-year-old senior and the fulfillment of a childhood dream.
Brazile said she's wanted to be part of the historic Rose Festival Court ambassador program since she was just 9 years old. The best part so far has been the community outreach and getting to know the other 14 Rose Festival princesses, she said.
"To give back to the community which has given so much to me, is something I'm excited for and I can't wait to start," she told reporters after the coronation, anticipating even more responsibilities in the upcoming year of her reign.
Her selection was announced in a ceremony just ahead of the Rose Festival's Grand Floral Parade at Veterans Memorial Coliseum. She was joined by her parents, Montral and Michelle Brazile, and other family members.
An all- league standout varsity basketball player at St. Mary's, Brazile said she plans to attend Concordia University in northeast Portland where she can continue playing sports and pursue an education in social work and computer science. She also said she wanted to attend the school because it's close to the family and Portland community she loves.