Church Hosts Jazz Concert
6/19/2019, 12:14 p.m.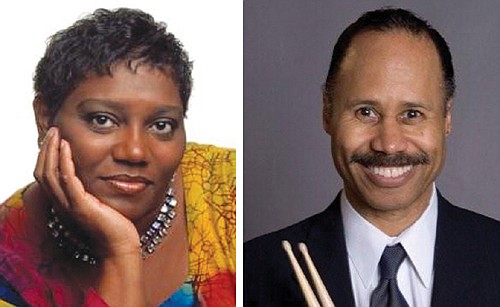 Augustana Lutheran Church, 2710 N.E. 14th Ave., will host its second annual Jazz Community Benefit Concert for Sisters of the Road Café on Sunday, June 23 from 6 p.m. to 8 p.m.
Sisters of the Road is a non-profit in Portland's Old Town neighborhood working to create systemic change that will end poverty and homelessness by providing nourishing meals in a safe, dignified space.

The Augustana concert will feature some of the very finest jazz musicians in Portland, many of whom are internationally known, including Marilyn Keller, Ron Steen, Kevin Deitz, Nancy King, Shirley Nanette, Chuck Israels, Dan Balmer, Devin Phillips, Noah Simpson, Bobby Torres, Phil Baker, Sherry Alves, Perry Thoorsell, Anandi, Kerry Politzer, John Nastos, Dan Gaynor and George Colligan.
A suggested minimum donation is $20 with all proceeds to go to Sisters of the Road.
For more information contact Rev. Dr. W. J. Mark Knutson at 503-757-3697; Marilyn Keller at 503-201-8615; or George Colligan at georgecolligan4@gmail.com.