Diversity Lags in Solar Industry
6/19/2019, 8 a.m.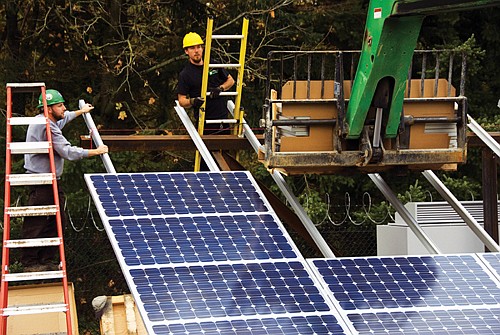 Solar companies in Oregon and Washington understand the importance of workforce diversity, but they often do not know where to start or lack resources needed to diversify their employees, according to a new study by The Solar Foundation, a nonprofit whose mission is to accelerate adoption of the world's most abundant energy source.
Sponsored by the Northwest Energy Coalition and Energy Trust of Oregon, the report looked at the progress made and challenges ahead in building a skilled, diverse, and inclusive solar workforce in the Pacific Northwest.
A majority of solar employers in Oregon and Washington say that in today's tight labor market, it is difficult or very difficult to hire qualified workers. The report finds ample opportunity and need to improve diversity in recruitment and hiring in order to provide equitable access to employment and build a skilled workforce to meet the needs of a modern grid.
"Oregon and Washington face a challenge shared by states across the nation: How do we make the solar workforce more inclusive and representative for women, people of color, the LGBTQ community, and veterans?" said Andrea Luecke, president and executive director at The Solar Foundation. "By meeting this challenge, solar companies can expand the pipeline of skilled workers while also making the industry more innovative and profitable."