Safe, Clean and Sober Leader Dies
Miracles Club director had life of advocacy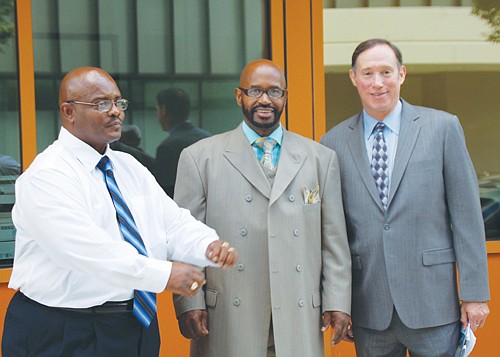 "He was just that type of guy. Had a heart of gold," Bradley said.
Thomas Cooper, a chef at Heavenly Taste Café adjacent to the Miracles Club, told the Portland Observer Booker was his mentor in recovery and had known him for over two decades.
"He taught us how to live, pretty much to live life…He was a pillar in the community," Cooper said.
Pastor Dwight Minnieweather owns the Heavenly Taste Café, which many Miracles Club members frequent, though it is a different business entity.
Minnieweather told the Portland Observer he still hasn't really grasped Booker's passing.
"It's still kind of hard for me to come explain how I feel about it," Minnieweather said, adding that the hole Booker left in the community has left people "scattered."
"He was doing a whole lot."
Minnieweather, who is a special events committee member of Miracles Club, had worked with Booker for different projects over the past 15 years.
"When Miracles was at this emergency point, he was the man who pulled us through the storm and got everything back in order."
Minnieweather said he hoped Booker's name could one day be dedicated to a future project of Miracles Club, like a library or building.
"I just really think it's important for the word to get out to the people of how important he was to our community. I truly think that needs to be driven home."
Booker was in talks to open an additional Miracles Center facility across the street from their current location, on Garfield Avenue and Mason Street, Minnieweather said. Like their previous two locations, it would include housing and mixed use facilities. A Miracles program in Gresham was also in the works.
A funeral for Michael Booker Sr. has been scheduled for Tuesday, July 9 at 11 a.m. at Vancouver Avenue First Baptist Church. 3138 N. Vancouver Ave. Arrangements are under the direction of Terry Family Funeral Home.
Editor's note: This post was updated with the official time and date for scheduled funeral services.