Foster Mom Sentenced
She stole $1 million from agency serving black kids
6/26/2019, 10:03 a.m.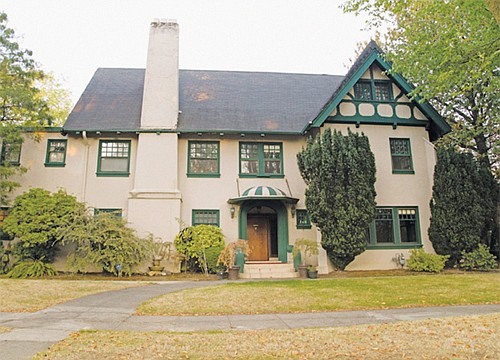 Mary Holden Ayala, 59, of Portland, was sentenced Friday to 33 months in federal prison and three years' supervised release for stealing over $1 million from a foster care agency serving the black community where kids under her care suffered from a lack of food and other neglect.
Ayala, the former president, executive director and primary agent for Give Us This Day, a private foster care agency and residential program for youth, was convicted in February after a trial before a federal jury in Portland. She was also found guilty of money laundering and filing false personal income tax returns.
"Mary Holden Ayala was responsible for protecting and caring for children in Oregon's foster care system. Instead she callously stole from them," said Billy J. Williams, U.S. Attorney for the District of Oregon. "Stealing from vulnerable children she was entrusted to serve with taxpayer money is a despicable act and warrants severe consequences."
The stolen monies were intended to provide support for juvenile foster kids entrusted in her care, but instead she spent the funds selfishly on a luxurious lifestyle, and then hid her personal use of the funds by filing false tax returns, said IRS Criminal Investigation Special Agent in Charge Justin Campbell.
According to court documents, since its inception in 1979, Give Us This Day was primarily funded by the Oregon state and federal government for foster care services including hiring and screening foster parents for community placements, compensating foster parents for services and placing foster children in residential or group homes.
Prosecutors said from 2009 through 2015, Ayala exercised sole and complete control over the foster agency's finances and withdrew cash at will, using the organization's bank accounts as her own.
The stolen money was used to pay her mortgage, remodel her home and fund other retail, travel and transportation expenses, authorities said. She was also accused of using some of the proceeds to fund other business ventures, including a media company, Big Mary's fish and ribs restaurant in Portland, and to purchase and flip a commercial property.
During the time of the thefts, residential house managers at the foster care home complained about a lack of basic necessities, including but not limited to food, toiletries and cleaning supplies.
During sentencing, U.S. District Court Judge Marco A. Hernandez forfeited more than $451,000 in net proceeds Ayala received from the sale of a commercial property on Northeast Martin Luther King Boulevard that officials said she purchased with the stolen foster agency funds.