Habitat Homes in Cully Completed
6/26/2019, 10:10 a.m.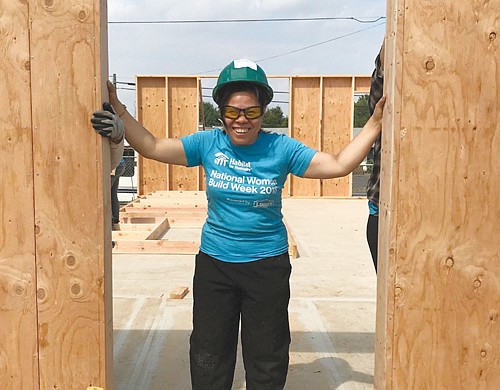 Habitat for Humanity is celebrating a patch of new affordable homes in the Cully Neighborhood.
Seven of the 15 Habitat homes at Cully Place on Northeast 57th and Killingsworth are now complete.
Habitat homes are constructed with donated labor and the sweet equity of the new homeowners themselves. The Cully homes would not be possible without the support of The Standard, Chris and Lana Finley, The Whiteley Family, and Habitat for Humanity's Women Build program, officials said.
Each Habitat homebuyer dedicates 300 sweat equity hours as they build their homes alongside volunteers and later purchase the homes with an affordable mortgage. Habitat is the only organization in the Portland Metro area that consistently offers affordable homeownership opportunities to families making as little as $30,000 (for a family of four).