Our Bodies Our Doctors
3/5/2019, 3:35 p.m.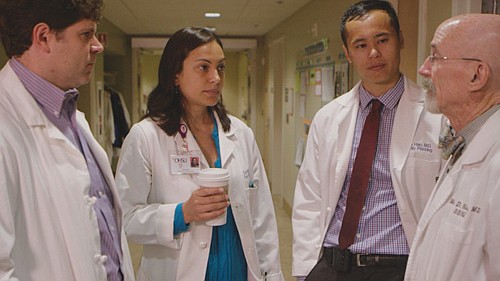 "Our Bodies Our Doctors" tells the rarely-discussed story of what it means to be an abortion provider today: confronting threats of violence and facing intensified political threats and efforts to criminalize abortion.
Religious control over health care is expanding, including in many pro-choice states. The abortion debate continues to be defined by gruesome images of the anti-abortion movement. In contrast, this film provides a crucial, hopeful point of view: An intimate glimpse into the lives of these courageous providers who have devoted their careers to ensuring women have access to skilled, compassionate care.
The film also features Portland providers, often unsung heroes, who have taken national leadership roles in the fight for women's reproductive rights.
"Our Bodies Our Doctors" will premiere at the 42nd Annual Portland International Film Festival on International Women's Day – Friday, March 8 at 8:45 p.m. and again on Tuesday March 12 at 6 p.m., both screenings at the Whitsell Auditorium in the Portland Art Museum, downtown.